February 24, 2022
DeLeers Construction Company Values Run Deep
While DeLeers is known for its gorgeous custom homes and precise commercial buildings, what really makes us so unique is an unwavering dedication to our culture and core values. We are excited to share with you the foundation of our company.
THE CULTURE OF OUR PEOPLE
Our culture is rooted in our people; it is who we are and why we are successful.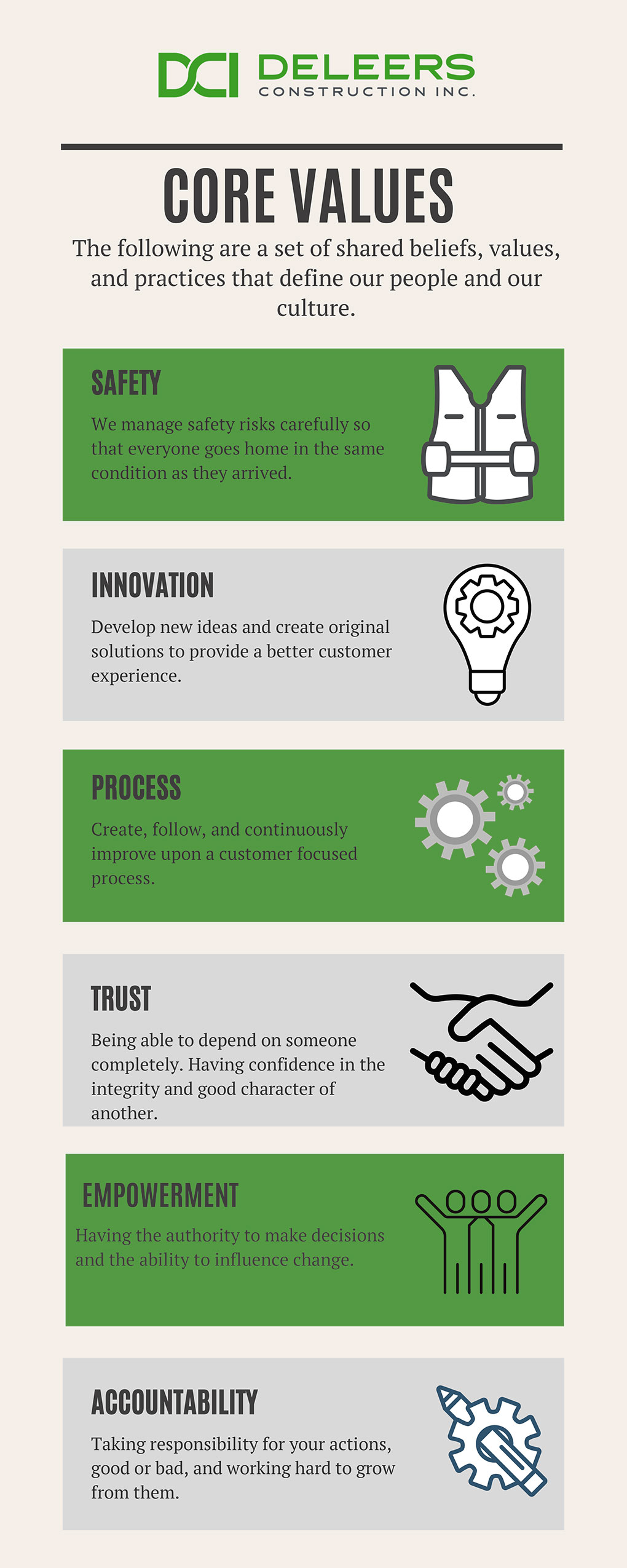 We welcome the opportunity to share more about what makes our company so amazing whether you are a new or existing client or looking at starting your career with DeLeers Construction.
Message or call our experts at 920-347-5830 with any questions on hiring professionals for your home renovation or rebuilding!